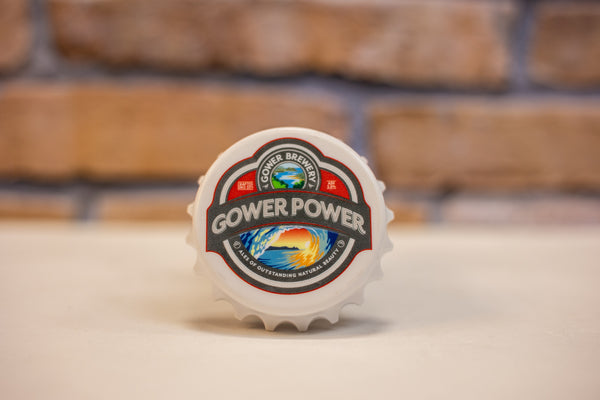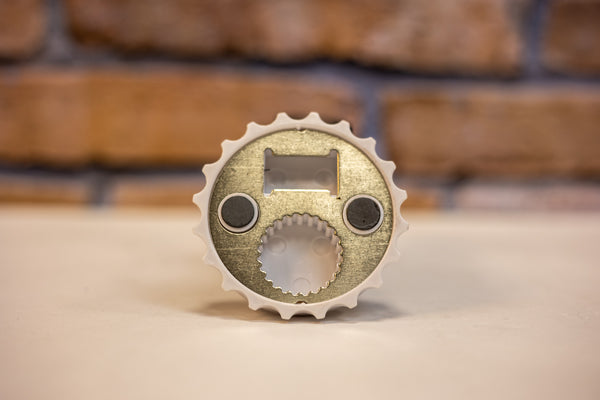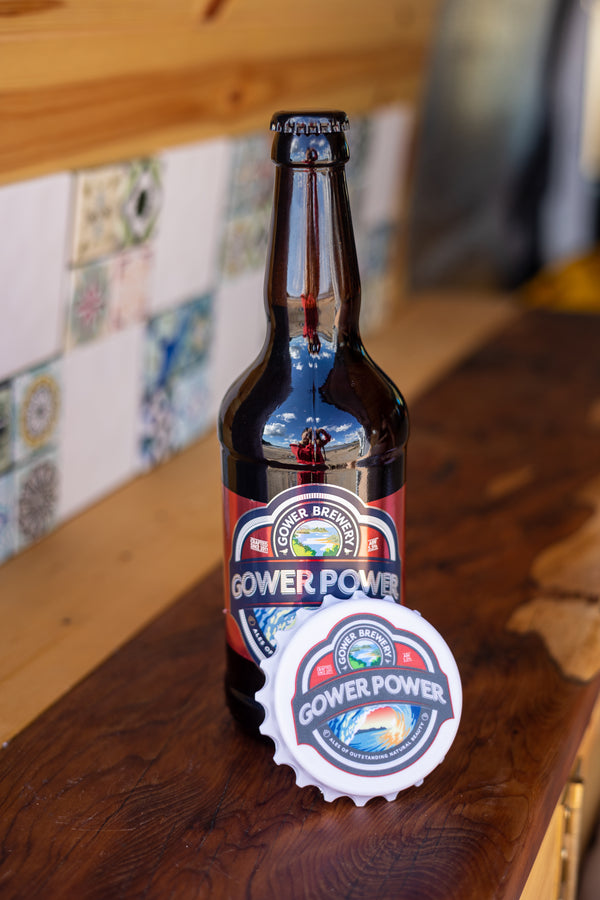 Gower Power Fridge Magnet Bottle Opener
Want to open your Gower Brewery bevs in style? 
This two-in-one fridge magnet and bottle opener is a must have accessory! This large bottle opener is in the shape of a bottle top and is printed with the Gower Brewery logo. Able to open both twist and capped bottles. 
Also available with Gower Gold, Lighthouse Lager and the Gower Brewery logo 

Product Size: 78mm diameter