About Gower Brewery | Award Winning Welsh Brewery
Our Story
We've been brewing ales of outstanding natural beauty in the heart of Gower, Wales since 2011. Each handcrafted brew inspired by the wonder of hazy morning mist over the estuary, sea-kissed sand-filled vistas, clean surf and miles of rugged coastlines.
As the Gower Peninsula was named the first area of outstanding natural beauty in the UK, we continually brew quality beers that echo the magnificence of the landscape around us. As a multi-award winning brewery, that's our heritage.
Ours is the spirit of adventure, of taking it slowly and easily, of inhaling fresh coastal air. Ales of outstanding natural beauty, always best enjoyed with a good view.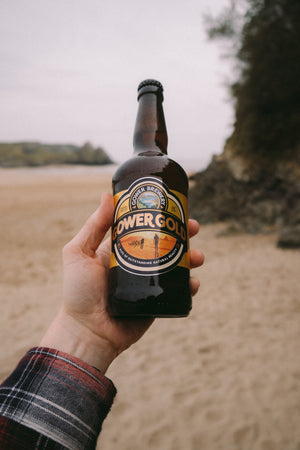 Here's how it all began...
2011
The idea of starting a microbrewery had been discussed many times. We were already running two busy pubs in the Gower, Wales, so forming a microbrewery was the natural next step.The company Gower Brewery was formed in September 2011.
We acquired a 5 barrel brewery plant in October and renovated our building. Walls, floor, ceiling... the lot. The brew plant was installed in November, with haste to try and hit our goal of brewing on the 11th of the 11th of the 11th!  We managed it. Our 1st brew (Brew1)  was completed at around 4pm on 11/11/11. Not a date we'll forget in a hurry.
2012
Brew One was well established and closely followed by Gower Gold, Gower Power and Lighthouse Lager.
As the demand rose and more pubs ordered our welsh ales, we bought more casks and fermenting vessels. That summer we bottled and sold over 30,000 ales! 
Gower Power was nominated the runner-up in the Best Rural Beer of 2012 and Lighthouse lager was featured in a book, The Best 500 Beers in the World by Ben McFarland. We had a lovely Christmas present from the Countryside Alliance as they nominated us for the Start-Up Business of the year award.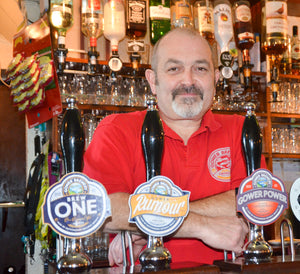 2013
After winning Start-Up of the year, 2013 saw us chat with Simon Mayo's Drivetime Show with a pint of Gower Power. We celebrated a year of supplying our brews to CKs Foodstores. 
Keen demand for our brews saw consistent growth and we thought about moving from our original brewery...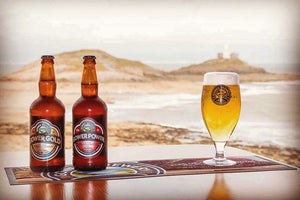 2014
We picked up the keys to our new place in Crofty Industrial Estate and set to work on making it one of the top Welsh Breweries. Upscaling from five to a twenty brewers barrel capacity, with state of the art brewing equipment, meant that we could make beer as fast as you were drinking it. 
We also won Best New or Renewed Business in the Swansea Bay Tourism Awards and the Champion of Champions in Wales Enterprise Category from the Countryside Alliance.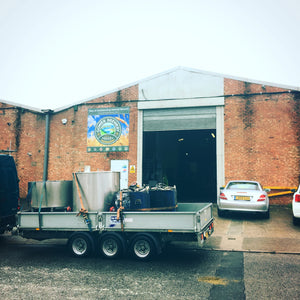 2015
In May 2015, we welcomed Prime Minister, David Cameron and the Welsh Secretary, Stephen Crabb and Gower MP Byron Davies to our new brewery for a tour and a pint of the finest welsh ale. And September that year saw our brews celebrated by the Daily Telegraph as 'The Best Beers to Welcome in Autumn'.  
Gower Gold won yet another award: Swansea CAMRA, Beer of the Festival. 
2016
To keep up with the ever increasing demand, we purchased a 12 head bottling line which meant we were now able to brew and bottle inhouse. The 28th of April was our first bottle run and we haven't looked back since! 
We became official suppliers to both and won two awards: Highly Commended Manufacturing Business by Swansea Bay Business Awards and Gower Power won Swansea CAMRA Beer of the Festival.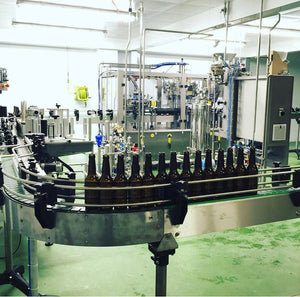 2017
This was the year of our most happiest accident as Shipwreck was born from a Gower Gold batch gone wrong but is now an incredibly popular light ale in its own right. It's namesake, the Helvetica was wrecked on Rhossili beach in 1887; a timber cargo vessel on her way from Horten Norway to Swansea Harbour. The bones of which can still be seen today punctuating the golden sand. 
We also brewed our first batch of Good Elf, our very own Christmas beer. A silky smooth oatmeal stout. Hints of dark chocolate, liquorice and dandelion & burdock. 
We also became officially accredited by SALSA enabling us to welcome Tesco, Co-op, Morrisons and M&S to our suppliers list whilst securing more awards from SIBA for Regional Independent Keg Beer for both Gower Gold and Lighthouse lager.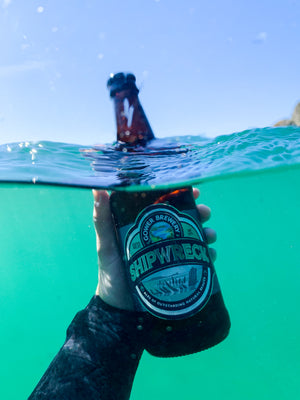 2018
We welcome two new fermenting vessels, affectionately known as FV9 and FV10 to the family. These six thousand litre vessels dramatically increased our capacity enabling us to launch Shipwreck in bottles and ship 10 pallets of award-winning welsh ales and lagers to Brazil. We also ran a competition to design our new Lighthouse lager glasses- they're rather fabulous!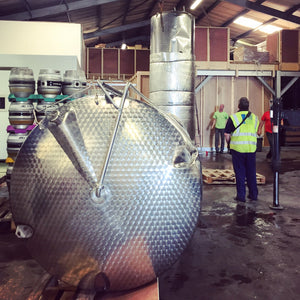 2019
Our family expanded yet again as 2018 turned out to be a big year for us! We began the conversion of a 27 year old school bus, Bryn. Bold and beautiful, we fitted Bryn out to cater to the masses with six fonts, an inbuilt cellar, 3 fridges and upstairs space, he's a bar on wheels!
We also purchased two new vans which expanded our fleet enabling us to deliver Gower Brewery goodness far and wide- as far as Brazil! We shipped our second load of famous welsh brews to South America. 
Our bottling range also grew as we added Smugglers and craft beers like Gower IPA and Light 44 to the mix. The later two brews also widened our offering being certified vegan and gluten free beer. 
In April this year we opened the Malthouse in conjunction with the Swansea Grand Theatre and opened a restaurant expansion in November. Excitingly, we discovered that this venue was built on the site of the original Old Swansea Brewery, Rolls & Hoare's Brewery Singleton Street. It was redeveloped in 1935 to be a bus station and later became the well known Footlights venue. 

To top it off, we won yet another gold award from SIBA Wales & West Independent Beer Awards for our Lighthouse lager.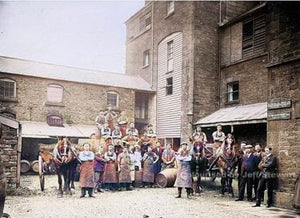 2020
This year was challenging for everyone… 
As the pandemic hit, we picked up a handful of lockdown projects. We  converted a container now fondly known as Colin who was quickly deployed to Swansea Bay Pop Up for the summer. Hattie the horse box slowly became our rustic brew bar full of character and ideal for weddings and smaller events.  Bryn set off on his maiden voyage then spent the summer at Margam Park serving Gower Brewery glory to the masses. Our mobile bar enterprise was off to a flying start! 

We launched a new craft brew: Rosy Glow, our comforting winter warmer. With a high alcohol percentage complimented with fruity flavours, keeping you cosy on the coldest of the winter days. 
Once again, we raked in the awards coming home with four SIBA Wales & West Awards for,
-Lighthouse Lager, Silver Award,
-Gower Gold, Gold Award, 
-Gower Power, Gold Award, 
-Lighthouse Lager, Silver Award!
thirsty after that history lesson?