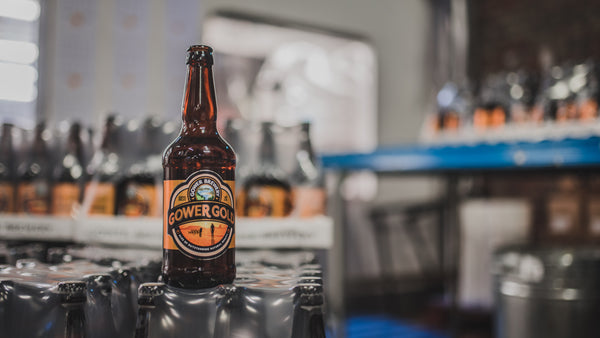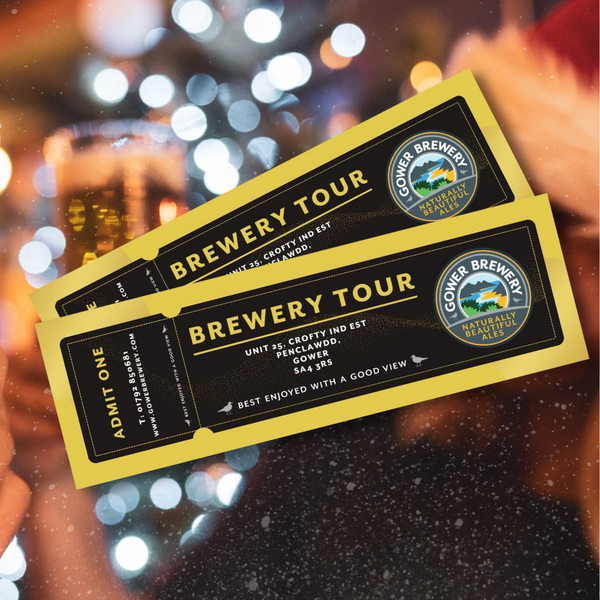 Fancy getting up close and personal with our iconic brews?

We'd love for you to join us for an evening of hop-chats and beer tasting. On a brewery tour, we'll run you through the history of Gower Brewery from the early days of Brew One right up to today. One of our expert team will guide you around the brewery, sharing with you the journey of our beers from raw ingredients to golden glory. From copper, vessels and bottling magic, you'll be able to see how we cultivate our unique beers first hand.
We'll wrap the evening up in the Brewery Tap, where you'll have the chance to sample some of our award-winning brews whilst learning about their individual stories.
Our tours can be catered specifically for you- whether you're a keen beer enthusiast or want a fun night out with colleagues or friends, we've got you covered.
Want to give someone the perfect gift, brewery tours can also be purchased as a voucher.