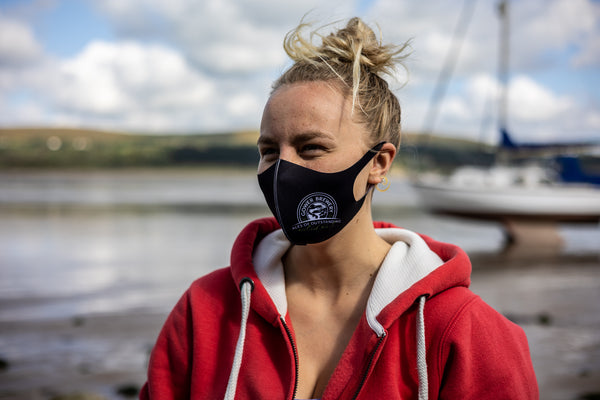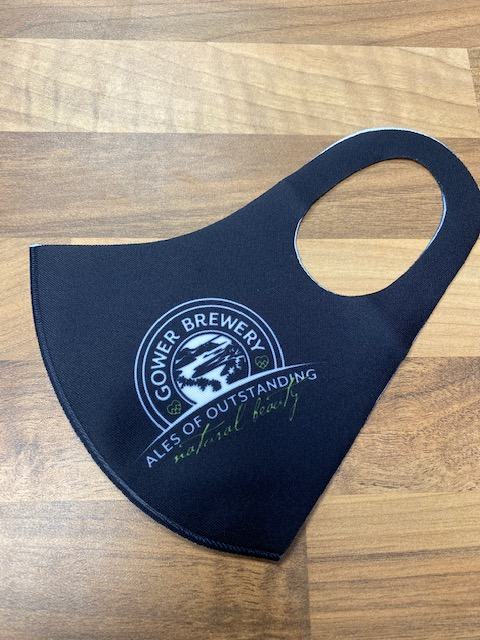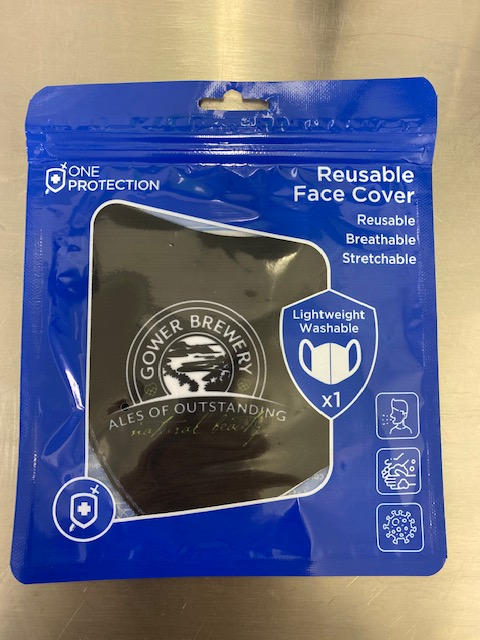 Our Gower Brewery printed reusable face masks. 
Face coverings are now required in a wide range of settings in the UK (including on public transport and in shops).

Take them off hygienically and wash so that they can be reused again and again for a more environment-friendly face-covering than throw away alternatives.
A tight-fitting face mask made from a single layer of elastic fibres with a stretched fabric (soft shell: 95% polyester and 5% elastane), these face coverings offer a snug, yet comfortable fit which will be ideal for most adults. This face mask is comfortable and breathable. 
The ergonomic front stitching provides a more comfortable seam over the nose and mouth.